Our range of Merlin's Magic produce is made from organic local materials at our compost facility in Nantycaws. Over the years, Merlin's Magic has become a household name both within Carmarthenshire and the surrounding counties for its outstanding natural properties and positive impact on the environment.
Merlin's Magic Compost
We're proud to produce our very own peat-free, organic compost for our customers, as well as charities and schools across Carmarthenshire.
Alongside containing the nitrogen, phosphate and potassium to help your plants grow stronger and bloom more beautifully, our magic compost can improve the structure and drainage of your soil, so your garden continues to flourish.

List of benefits:
Rich in nutrients
Perfect for landscaping
Peat free
Organic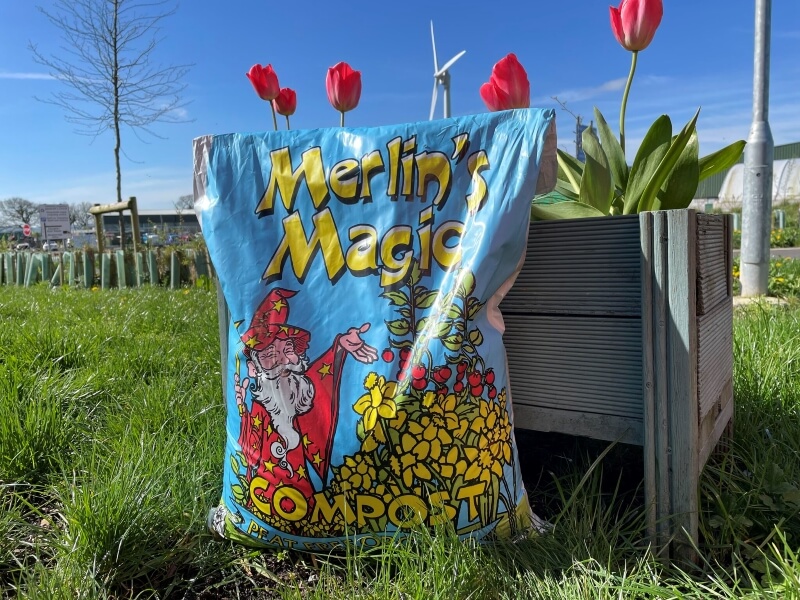 Collect compost for your garden
Bags of our locally produced Merlin's Magic Compost can be collected from any of our household waste and recycling centres in the county.

Bulk and loose can be collected from Nantycaws composting facility at £35.00 per tonne where your suitable vehicle or trailer will be loaded and weighed.

Opening time for bulk collection:
Monday to Friday 08.30 to 15.30.

Bagged compost can be collected from our household recycling centre for £2.50 per 45L bag.

Bagged or loose compost deliveries can also be made via CWM Skips.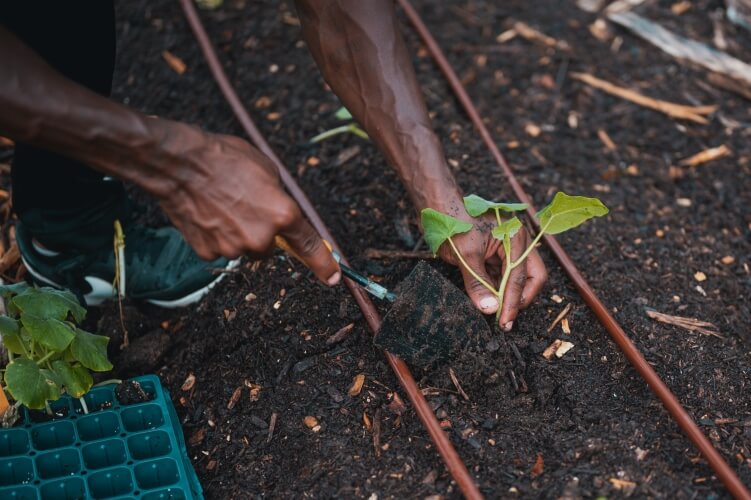 Merlin's Magic Honey
Together with Gwenyn Gruffydd Welsh Honey, we're working to enhance the ecology of our local environment and wider areas. Since 2022, we've planted 11 acres of wildflowers and sunflowers and installed 12 beehives near one of our freshwater lagoons in Nantycaws. Our 900,000 bees produced 150kgs of delicious honey in 2022 alone and we're hoping to have up to 1 million bees in 2023.
Watch our video to find out more.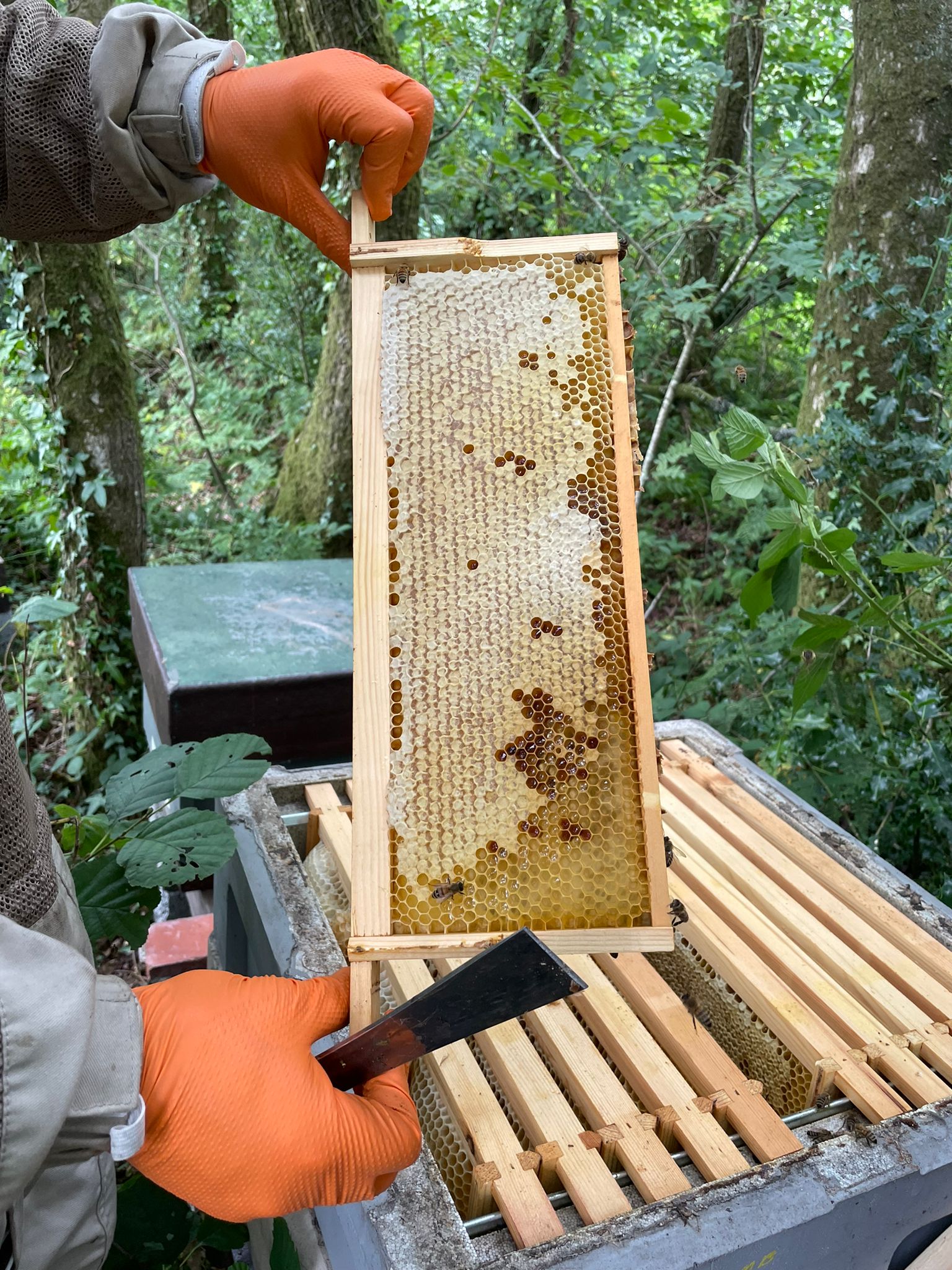 Latest from our content hub
Black Friday, over consumption?

Pioneering Sustainable Practices in the UK: CWM Environmental's Approach to Black Friday and E-Waste As the excitement around Black Friday builds in the United Kingdom, it's crucial to consider the environmental impact of this shopping frenzy. CWM Environmental, a trailblazer in sustainable waste management, offers an exemplary model for responsible consumption and e-waste management. Let's […]