Green waste
Green waste has a number of sustainable uses, from conditioning and adding organic matter to soil to improving its structure and drainage, promoting plant growth and brightening blooms.

Its natural composition includes nitrogen for greener leaves, phosphate for strong root development, potassium for healthy fruits and blooms, and trace elements for plant vigour.

Every year, over 24,000 tonnes of green waste is collected at our household waste and recycling centres and transported to our compost facility in Nantycaws for processing so it can be used in your garden.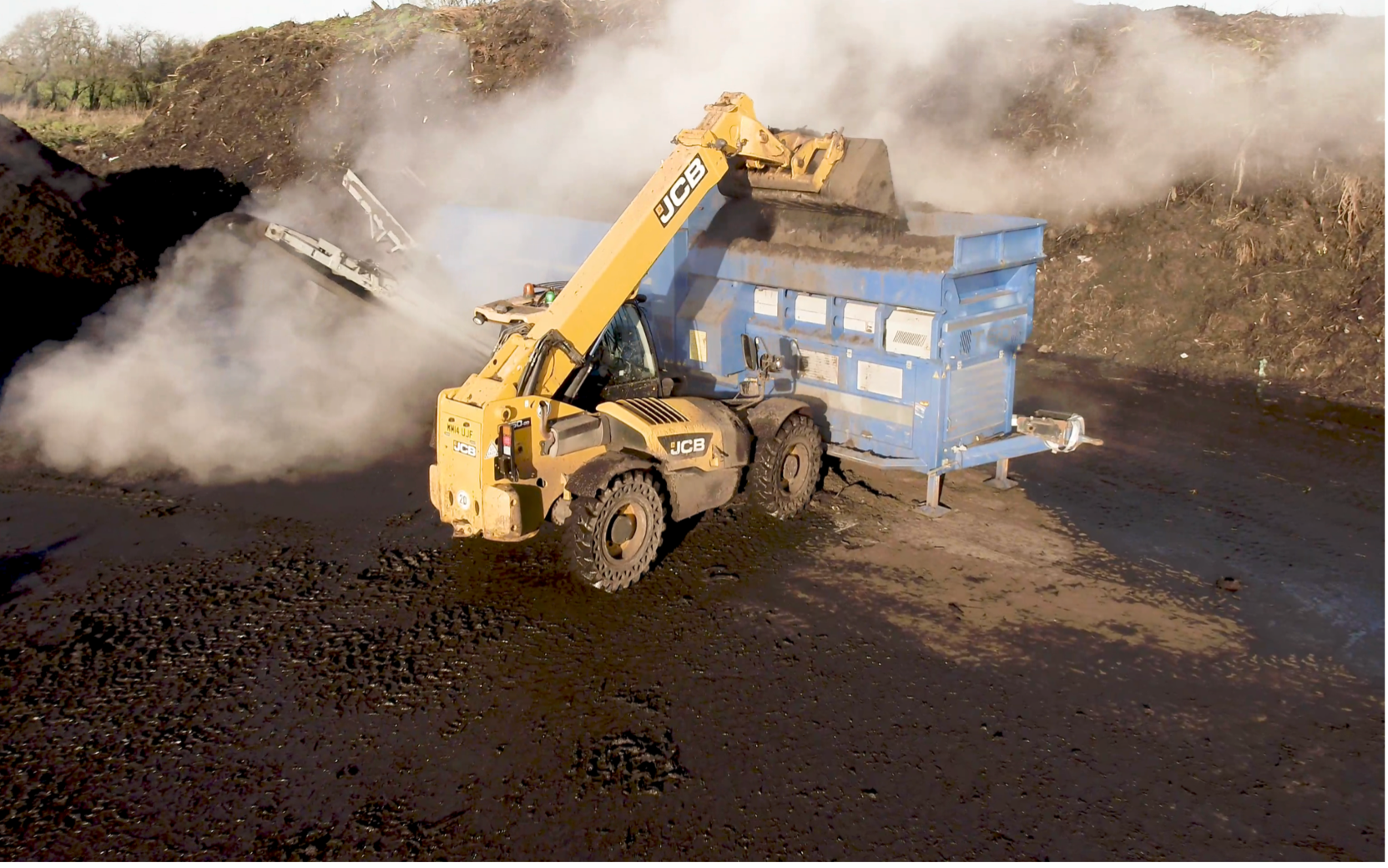 How green waste becomes compost…
Stage 1: Sanitisation
Green waste arrives at our sites and is checked for contamination and shredded into numbered batches.

The temperature of the waste is monitored within those batches to ensure that the raised temperature can kill off any unwanted pathogens.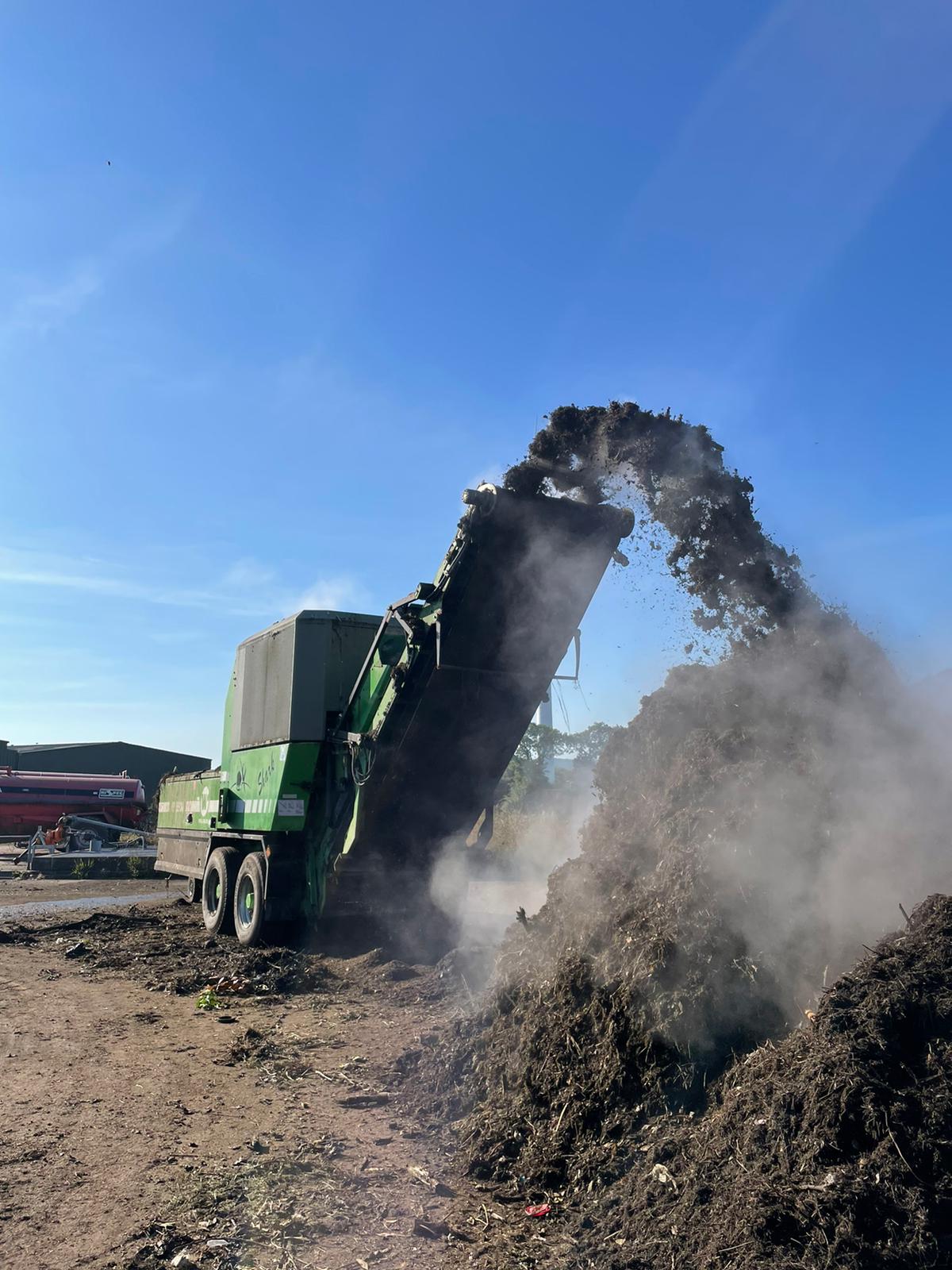 Stage 2: Stabilisation
Each batch of compost is then monitored, aerated and turned to ensure the process remains aerobic.

The stabilisation process typically lasts for seven weeks. The average temperature at this stage would be between 62 and 68 degrees Celsius.
Stage 3: Maturation
At this stage, the compost is screened to its relevant grade and returned to its numbered batch.

Here it will start to cool ready for the bagging process to start.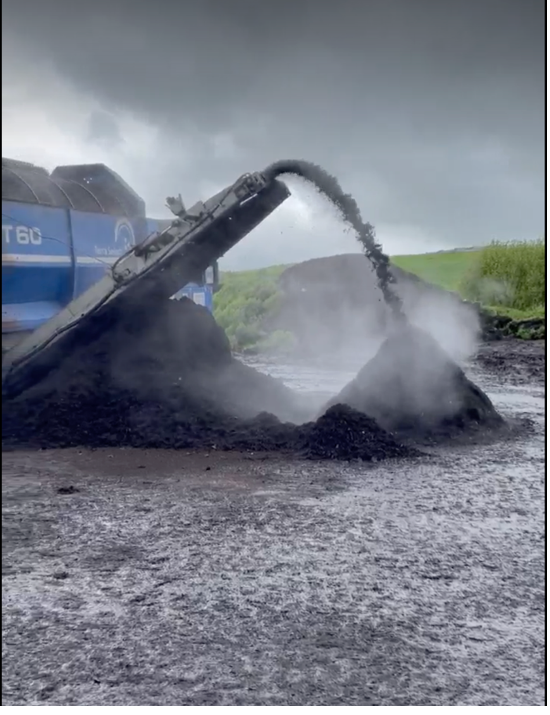 Merlin's Magic Range of Products
Our range of Merlin's Magic produce made from organic local materials has become a household name both within Carmarthenshire and the surrounding counties for its outstanding natural properties and positive impact on the environment.