At CWM Environmental, we've been working with an exciting new partner on a very special product. And today, we're pleased to announce that Merlin's Magic Honey is coming to a shelf near you!
Working together in partnership with Gwenyn Gruffydd Welsh Honey, we're developing delicious and locally sourced honey made by our colony of 900,000 busy bees located right here in Nantycaws, Carmarthenshire.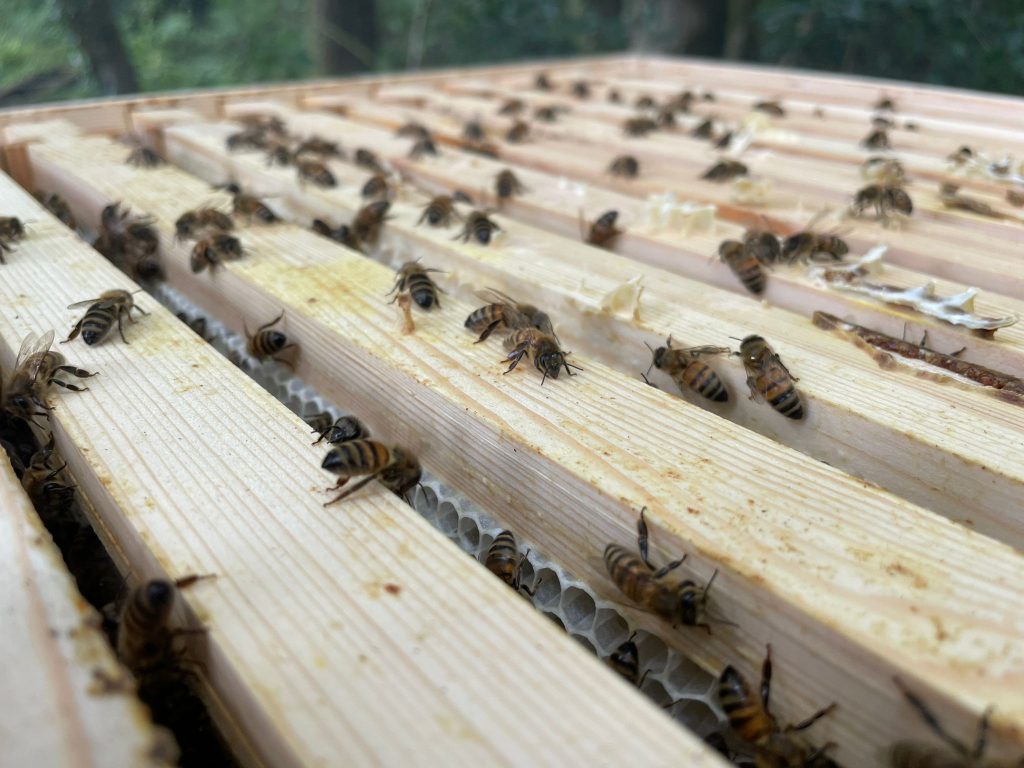 We're proud of our pollinators!
Since the launch of our project in March 2022, we've planted 11 acres of wildflowers and sunflowers on our land, creating a plentiful bounty of pollen for our bees. Our bees have been hard at work, and we're proud to announce that they've produced 250kg of honey which was extracted in our first harvest in September.
This year, we're committed to growing our bee population to one million, allowing us to extract even more honey and make an even bigger impact on our local ecology in the future.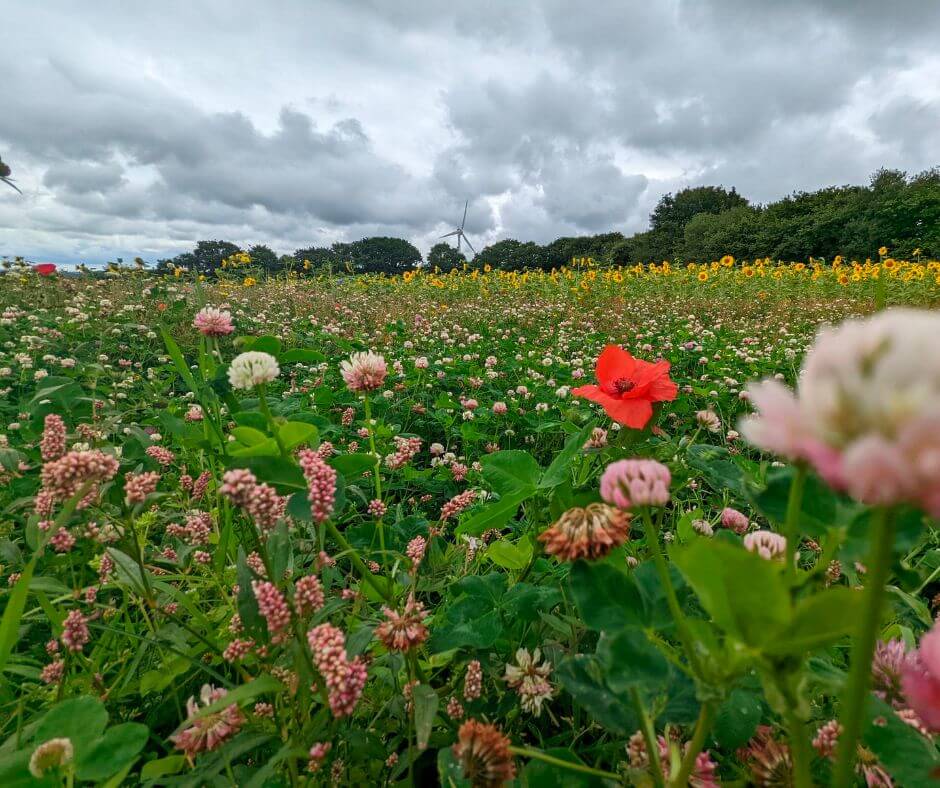 The many benefits of honey
Alongside being delicious, Merlin's Magic Honey has numerous benefits for us and our environment. Bees are crucial for pollination, making them an essential part of our ecosystem. By having bees on our land, we're helping to increase pollination and support the local environment.
Local honey has also been proven to help with allergies like hay fever, as it contains small amounts of pollen produced by local plants. Consuming local honey can help to desensitise the body to local allergens, reducing the severity of allergy symptoms. At the same time, buying local honey helps to support local farmers and promotes sustainable agriculture.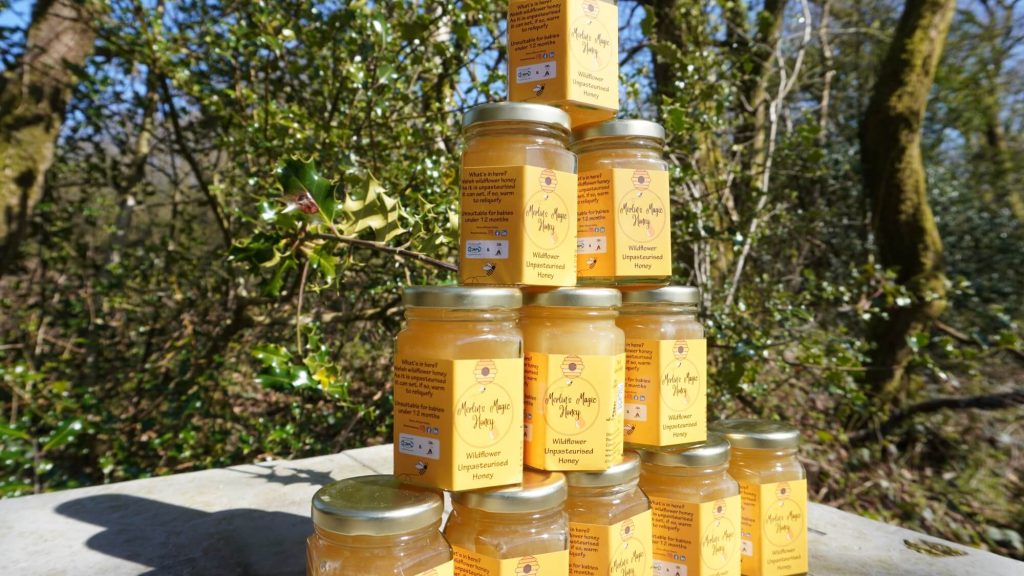 Buzzing for Wales and beyond
Bees and honey play a vital role in the UK environment. According to the British Beekeepers Association, bees are responsible for pollinating around 70 crops, which make up 90% of the UK's food supply. Without bees, our food supply and environment would suffer greatly.
Our latest posts
Black Friday, over consumption?

Pioneering Sustainable Practices in the UK: CWM Environmental's Approach to Black Friday and E-Waste As the excitement around Black Friday builds in the United Kingdom, it's crucial to consider the environmental impact of this shopping frenzy. CWM Environmental, a trailblazer in sustainable waste management, offers an exemplary model for responsible consumption and e-waste management. Let's […]