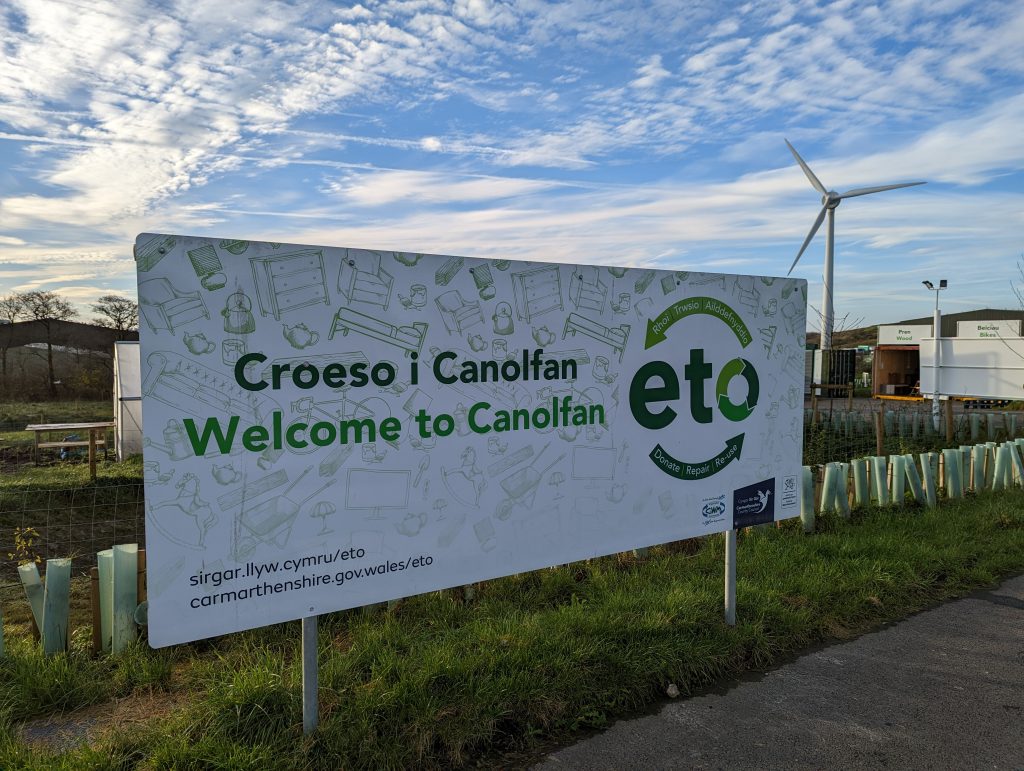 Unveiling hidden wonders: 9 things you didn't know about Nantycaws Recycling Centre
Operated by CWM Environmental, the centre has a number of incredible green and community initiatives, from creating refuse-derived fuel to supporting bees and wildflowers.
Last year, Nantycaws Recycling Centre created Wales's first reuse village: Canolfan Eto (Image: CWM Environmental) Nantycaws Recycling Centre is the heart of sustainability and innovation in Carmarthenshire. From buzzing bees to renewable energy, the centre is a true gem for everyone who's passionate about sustainability.
Here, we share nine fascinating facts about Nantycaws Recycling Centre – operated by CWM Environmental – that are sure to amaze.
1) Landfill is closed: Powering up offices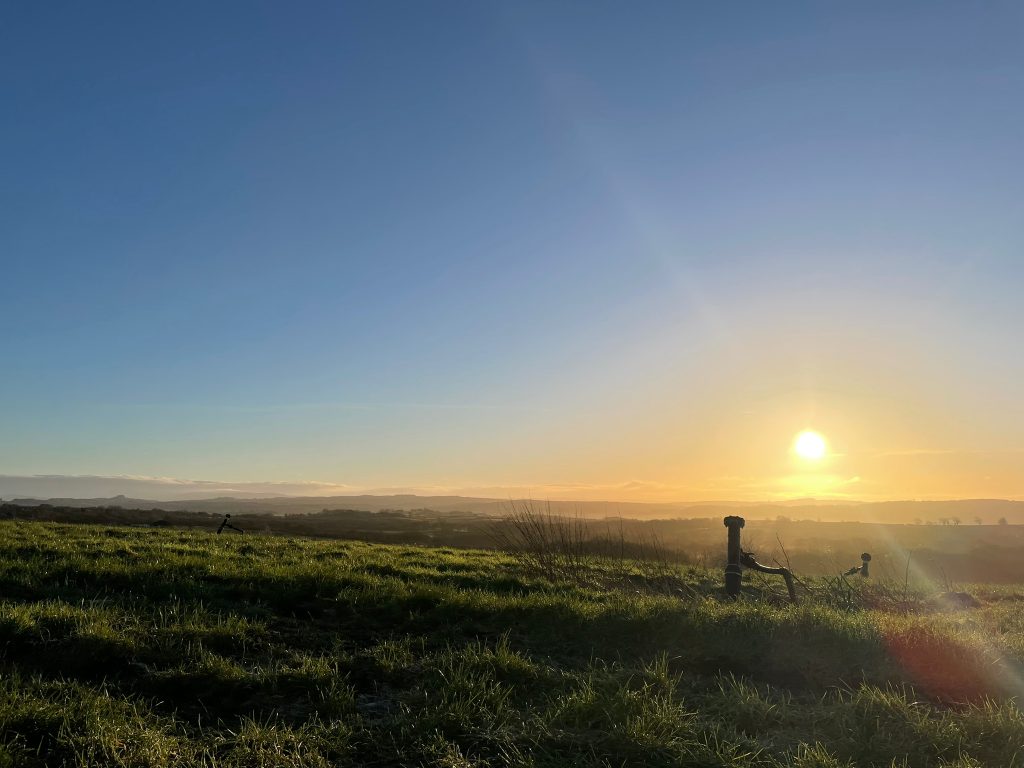 Since 2016, the landfill at Nantycaws Recycling Centre has been closed, and has since been transformed into a power generator. The landfill now generates energy for the centre's offices through a concept called LFG (Landfill Gas) – an innovative way to turn waste into a valuable resource.
2) Sweet as honey: 'Merlin's Magic Honey'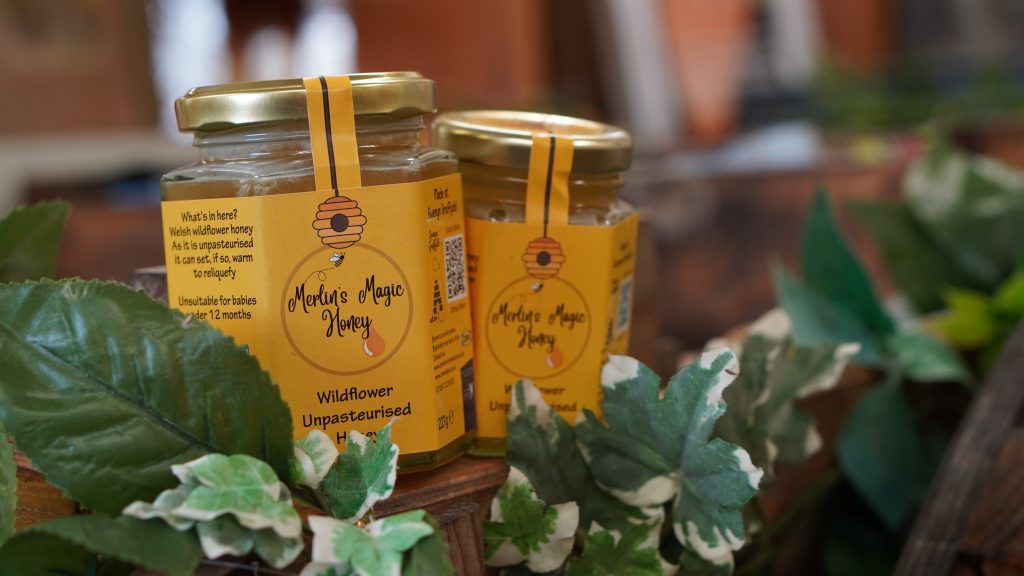 Yes, it's true! The centre has its very own honey called 'Merlin's Magic Honey'. This delightful nectar comes from its impressive colony of one million bees, comfortably residing in 16 hives on-site opposite the freshwater lagoon.
The honey is as magical as it sounds. Find it on sale at the centre's reuse shop in Llanelli (Eto shop) and reuse village at Nantycaws (Canolfan Eto).
The centre looks after its own colony of bees on-site, and creates honey to sell within the local community (Image: CWM Environmental)
3) The wind turbine: A breath of fresh energy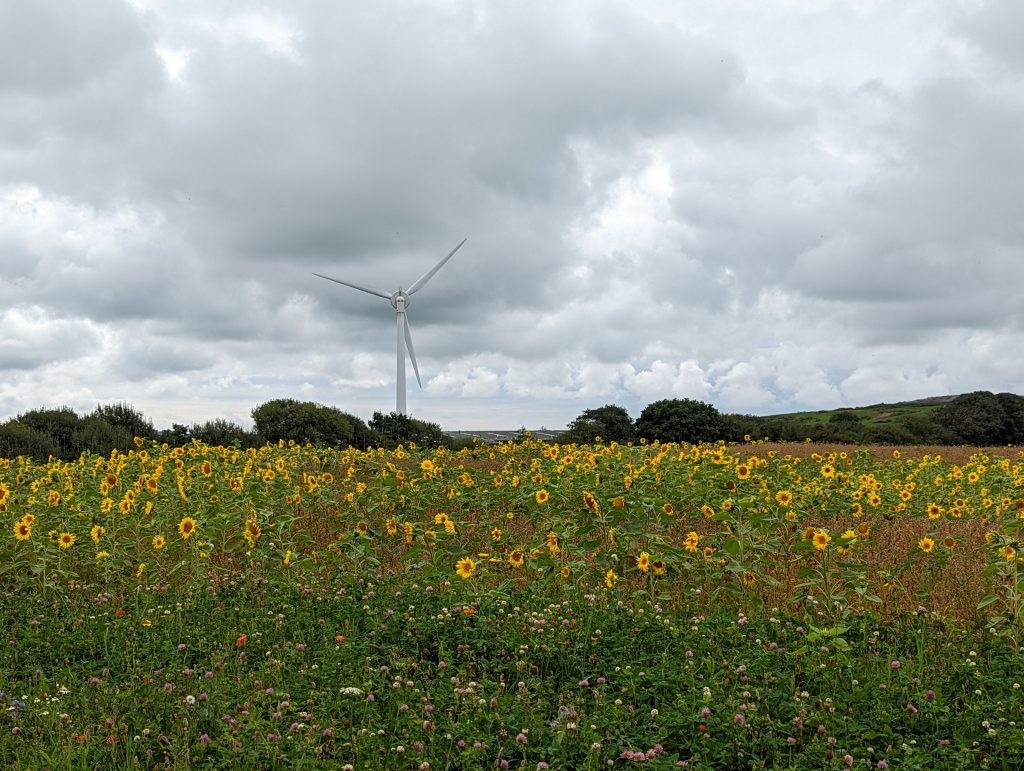 Spot the striking wind turbine on your drive along the A48. It's not just a landmark, but the eco-friendly giant powers the entire recycling facility. Even better, any excess energy goes back to the grid, making operations super sustainable.
4) Zero landfill heroes: Everything is a resource
Zero landfill is more than just a catchphrase. Every year, Nantycaws Recycling Centre diverts a whopping 21,000 tons of general waste away from landfills, which is then converted into RDF (Refuse-Derived Fuel), generating electricity for up to 10,000 homes.
5) Wales's reuse wonderland: Welcome to Canolfan Eto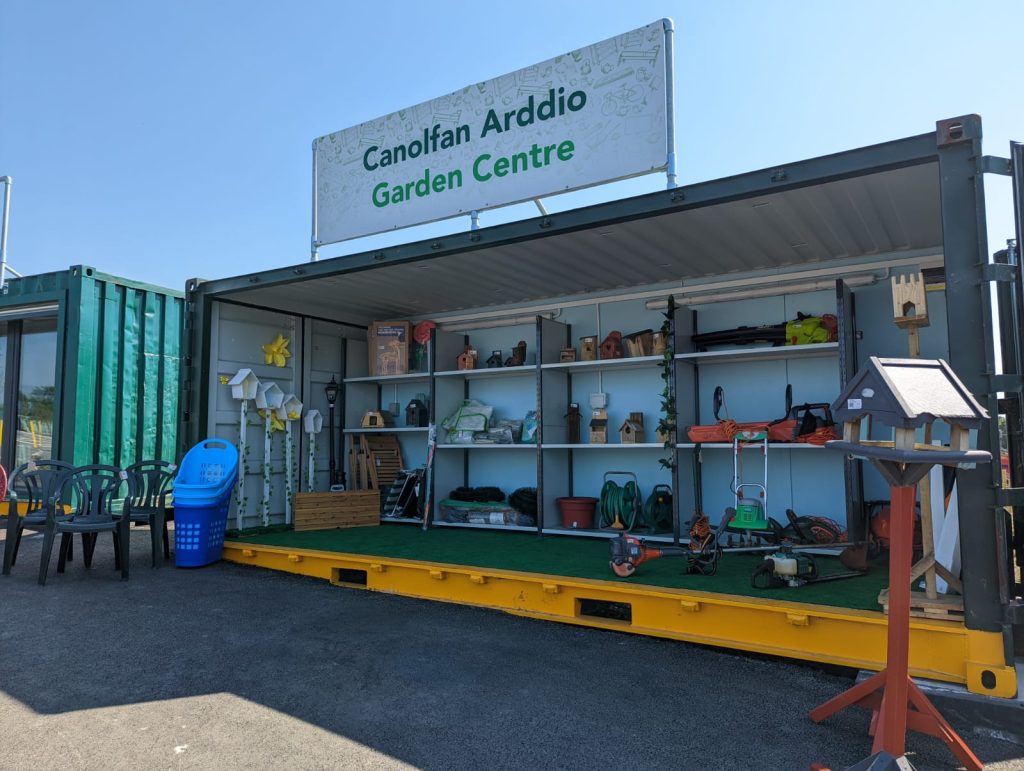 In 2022, the centre proudly unveiled Canolfan Eto – Wales' only reuse village. This special place – made possible through support from the Welsh Government's Circular Economy fund and Carmarthenshire County Council – is a treasure trove of shops, an education centre, nature trails, and a cosy café.
6) Nature's playground: Explore and be amazed
At the recycling centre, nature thrives on a grand scale. The team manages 200 acres of surrounding land, a sanctuary for wildlife. Imagine serene freshwater lagoons with hundreds of frogs, dragonflies, and Canada geese.
And don't miss the breath-taking wildflower meadows covering over 11 acres. Nature's wonders are on full display!
7) Blooming with life: Supporting bees and wildflowers
The centre's wildflower fields stretch over 11 acres (Image: CWM Environmental)
As you drive by on the A48 to Carmarthen, you might see the centre's wildflower meadows. Thousands of colourful blooms not only dazzle the eyes but also support the buzzing bee colony of one million strong. It's a sweet treat for nature lovers.
8) Painting outside the box: Let's get creative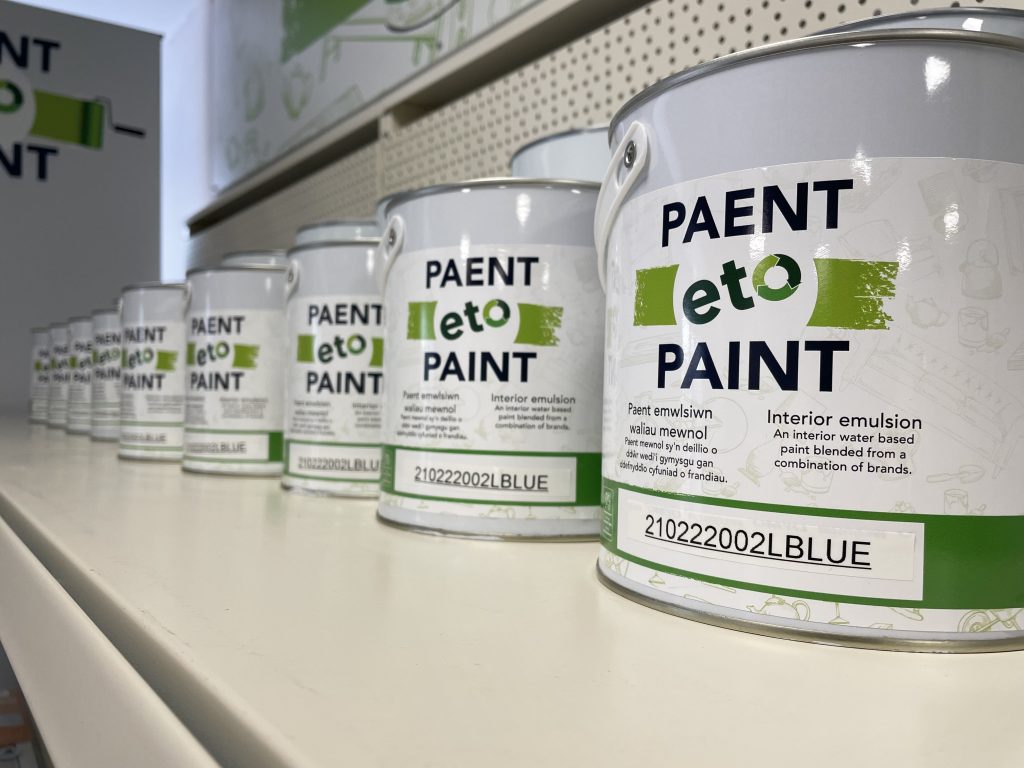 Say goodbye to boring paint! Nantycaws Recycling Centre is the master of reinvention – it takes unwanted paint and gives it a fabulous makeover, creating its very own re blended paint. It's a sustainable solution that adds a splash of colour to homes while reducing waste.
9) Spreading joy and sustainability: Community projects
Nantycaws Recycling Centre believes in giving back. It actively supports local community groups and charities, donating 'Merlin's Magic Compost', providing repaired bikes, and sharing its re blended paint, to make a positive impact within the community.
Our latest posts
Black Friday, over consumption?

Pioneering Sustainable Practices in the UK: CWM Environmental's Approach to Black Friday and E-Waste As the excitement around Black Friday builds in the United Kingdom, it's crucial to consider the environmental impact of this shopping frenzy. CWM Environmental, a trailblazer in sustainable waste management, offers an exemplary model for responsible consumption and e-waste management. Let's […]